In the final instalment of 40 Days of Fashion, see new launches from Alexander McQueen, Stella McCartney, Ganni and Priya Ahluwalia, and Heron Preston for
Calvin Klein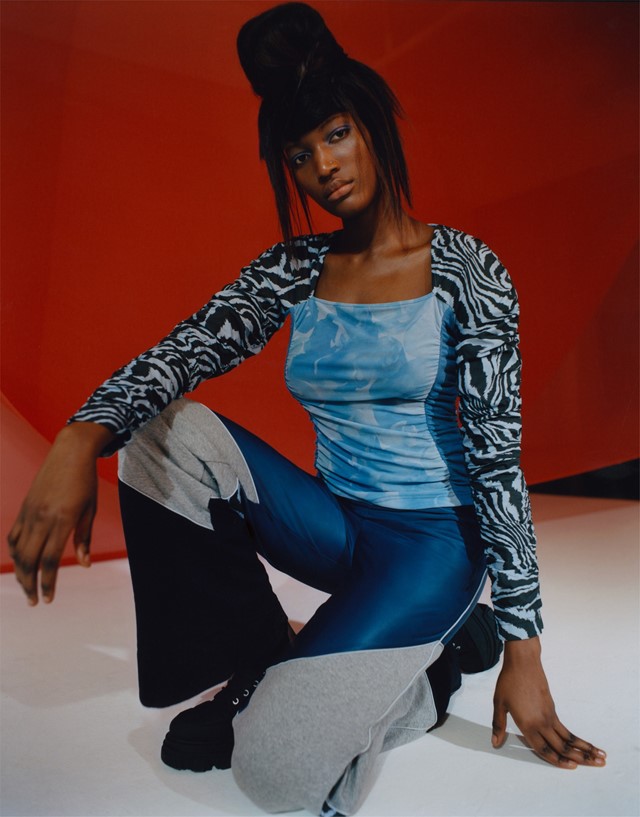 Ganni x Ahluwalia
Ganni x Ahluwalia
Danish brand Ganni announced its collaboration with London-based menswear designer Priya Ahluwalia, marking her first foray into womenswear. Ganni and Ahluwalia have more in common than meets the eye: both approach fashion with the environment and sustainability in mind, and this capsule collection – the first of two, and shoppable from today – is no different. Ahluwalia was given free rein to work with deadstock fabrics and excess Ganni garments from collections past, and the result is a series of pieces which combine both brand's languages.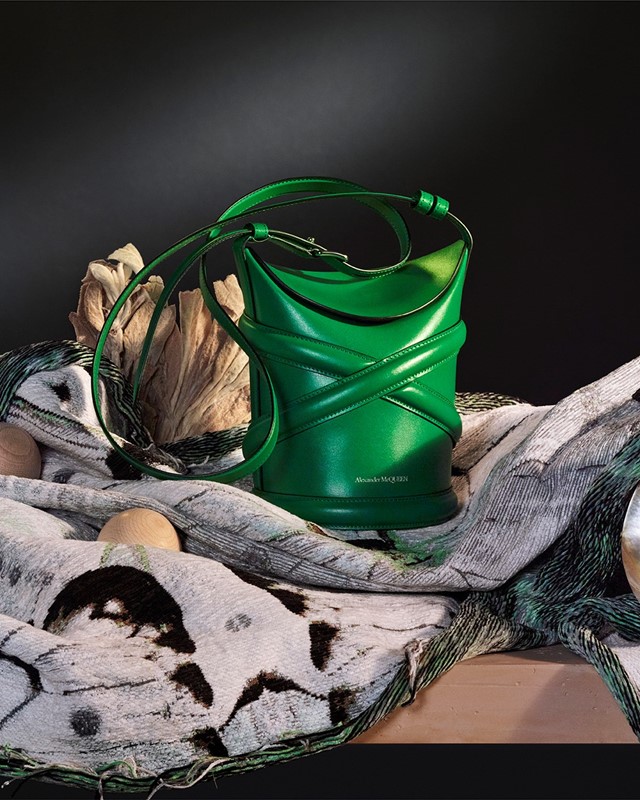 Photography by Erwan Frotin
Alexander McQueen
At Alexander McQueen's flagship Bond Street store, catch a new window dedicated to the house's latest handbag, the Curve. Freshly launched for Spring/Summer 2021, the Curve boasts a rounded, bucket-like shape and straps designed to evoke the harness silhouette. The covetable leather bag comes in a variety of spring-ready shades, as well as classic black.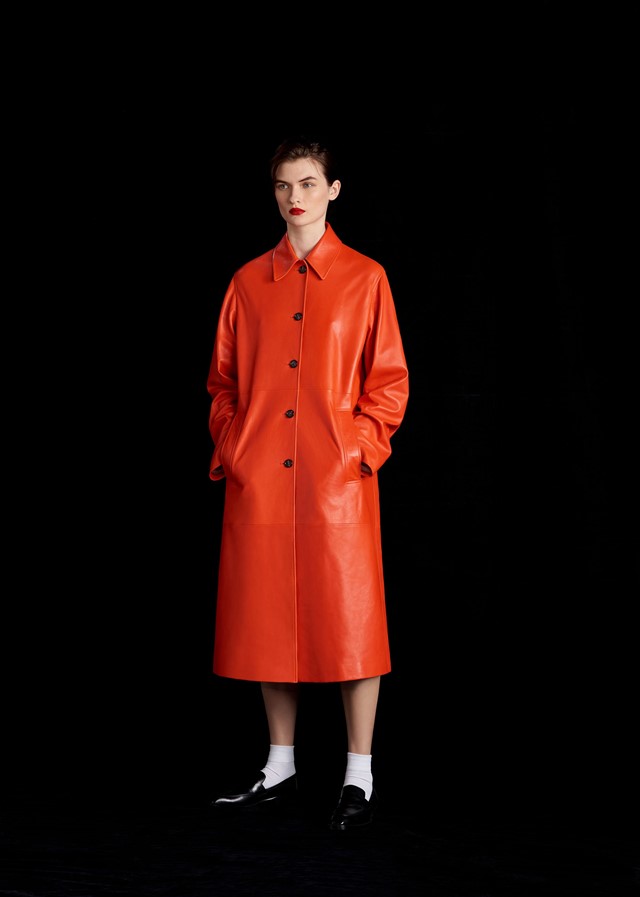 Paul Smith Autumn/Winter 2021
Paul Smith
Looking back on his history in fashion, Paul Smith presented "classics that have been remixed and reinvented for 2021". The 1970s form a key touchstone for the Autumn/Winter 2021 womenswear collection: from blazer and outerwear silhouettes to prints like tartans, checks and paisleys. The designer describes the nostalgic yet modern collection as "a journey through the subcultures that have signposted" his career in fashion design.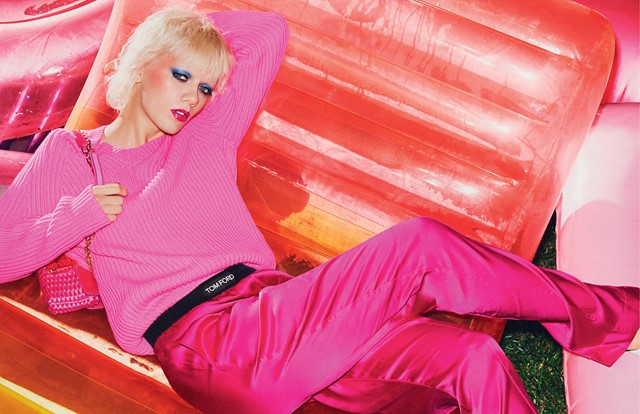 Tom Ford Spring/Summer 2021
Tom Ford
Tom Ford described his Spring/Summer 2021 collection as "the hope of a happier time" (after admitting that, in the throes of 2020, he considered skipping the season). The designer spoke of watching the Antonio Lopez documentary Sex, Fashion & Disco during lockdown, and feeling inspired by models of the 1970s like Pat Cleveland and Donna Jordan. The resulting collection is joyous, full of colour and evocative of that heady decade – a welcome dose of optimism in troubled times.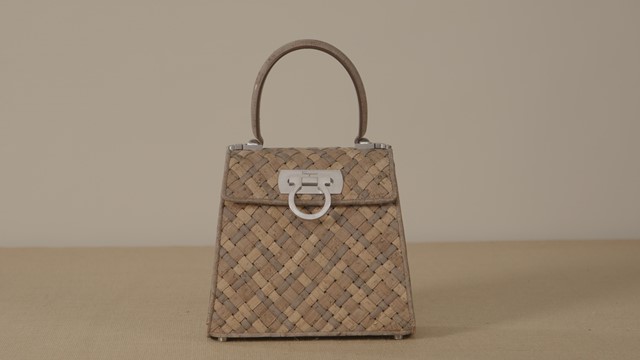 Earth Top Handle Bag
Salvatore Ferragamo
In line with Earth Day, Salvatore Ferragamo has announced two environmentally minded launches, both of which have been developed with sustainability as a focus. Firstly, the Earth Top Handle bag – a reinvention for 2021 of a classic 1990s Ferragamo piece – is crafted from a range of planet-friendly materials, including cork, recycled polyester and linen. Secondly, the F-80 Skeleton Sustainable, a re-edition updated with sustainable materials and packaging.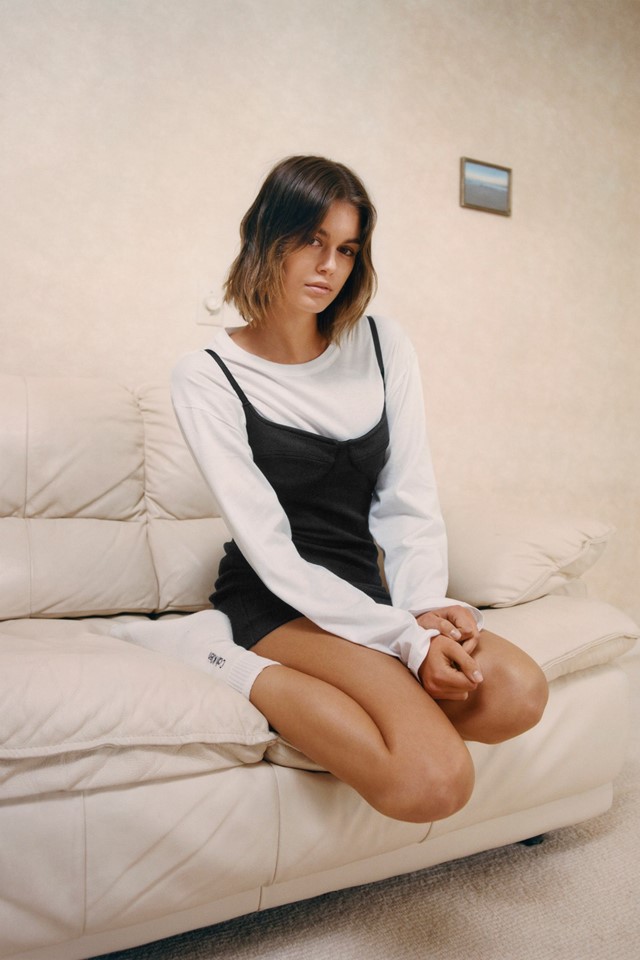 Photography by Renell Medrano, Styling by Alister McKimm
Heron Preston for Calvin Klein
For his new creative collaboration with Calvin Klein, Heron Preston looked to the storied New York label's archives to work on a "reawakening for the brand". The collection includes Calvin Klein staples reimagined by Preston, forming a series of genderless pieces, from underwear to denim. The newly released campaign is lensed by Renell Medrano and stars an impressive cast: Kaia Gerber, Jordan Alexander, Ashley Graham, Pretty Sick, Nas and more.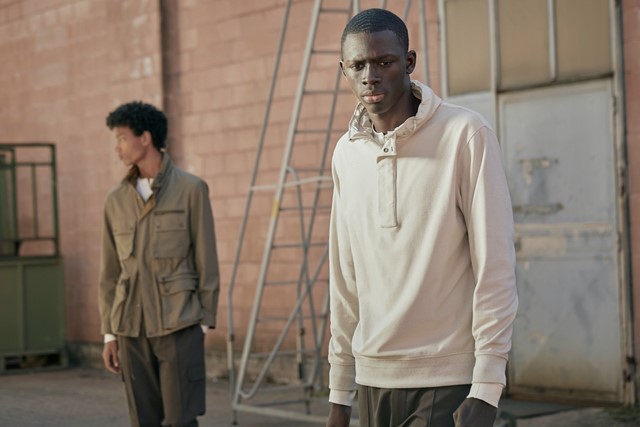 Courtesy of Ermenegildo Zegna
Ermenegildo Zegna
'Made to Leisure' is a new offering from Italian house Ermenegildo Zegna, developed to align with more time spent at home. "Evolving alongside our customers, Zegna reimagines classics to reflect the cultural zeitgeist and changing times where we lounge, live and work all in one place and prioritise personal comfort," says the brand, whose new pieces form a fresh take on luxurious loungewear and utilitarian staples.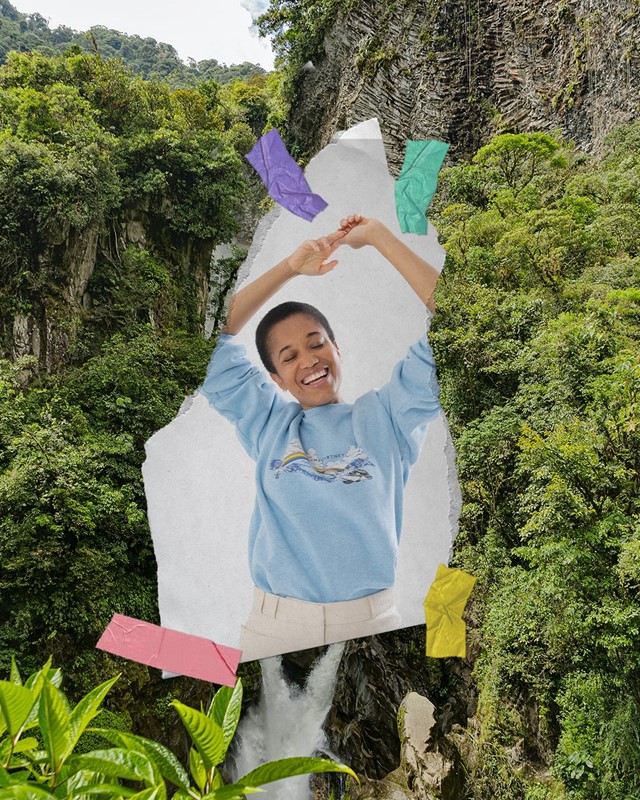 Stella McCartney x Greenpeace
Stella McCartney
Environmentally friendly fashion stalwart Stella McCartney announced an exciting collaboration with Greenpeace for Spring/Summer 2021, which sees the designer release a capsule collection in support of the campaign to stop deforestation in the Amazon. Sustainability has been a core tenet of Stella McCartney's brand since its beginnings: famously fur- and leather-free, collections also make use of sustainably sourced paper, wood and viscose. The Greenpeace collaboration – launched during 2021 to mark Greenpeace's 50th and Stella McCartney's 20th anniversaries – features T-shirts and sweatshirts whose designs look back to the graphics of vintage eco activist garms.