Versace, Valentino, AMI and Margaret Howell feature in this week's 40 Days
of Fashion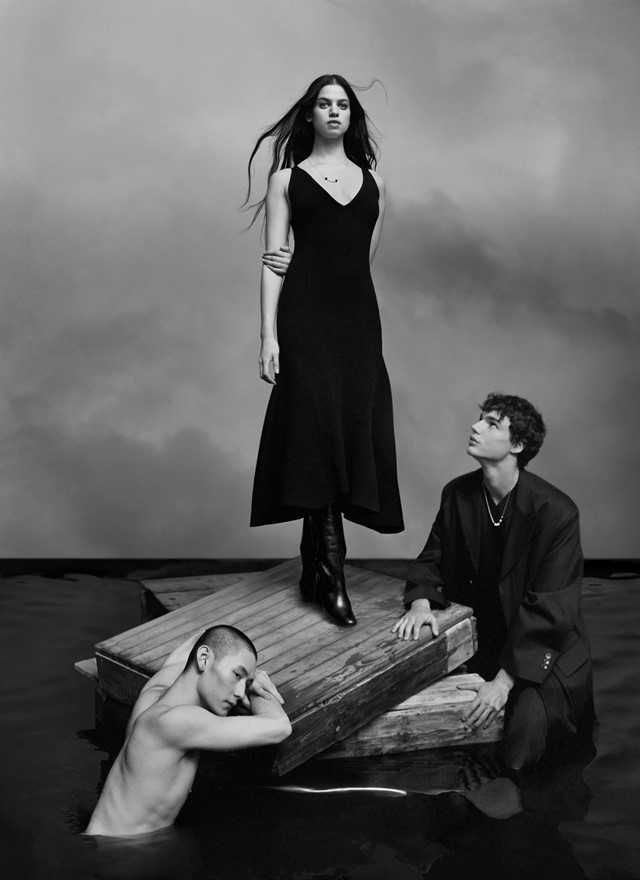 Photography by Micheal Bailey Gates, Courtesy of AMI
AMI
"Optimism and forward thinking" are central to AMI's Spring/Summer 2021 offering, an ode to the brand's hometown of Paris and its "laidback atmosphere". In a serene black and white campaign photographed by Michael Bailey Gates, model, actor and dancer Lily McMenamy wears pieces from the collection, which looks to 70s and 90s silhouettes, prioritises timeless prints – polka dots, gingham – and proposes a series of updated wardrobe staples, all imbued with the cool Parisian sensibility AMI is known for.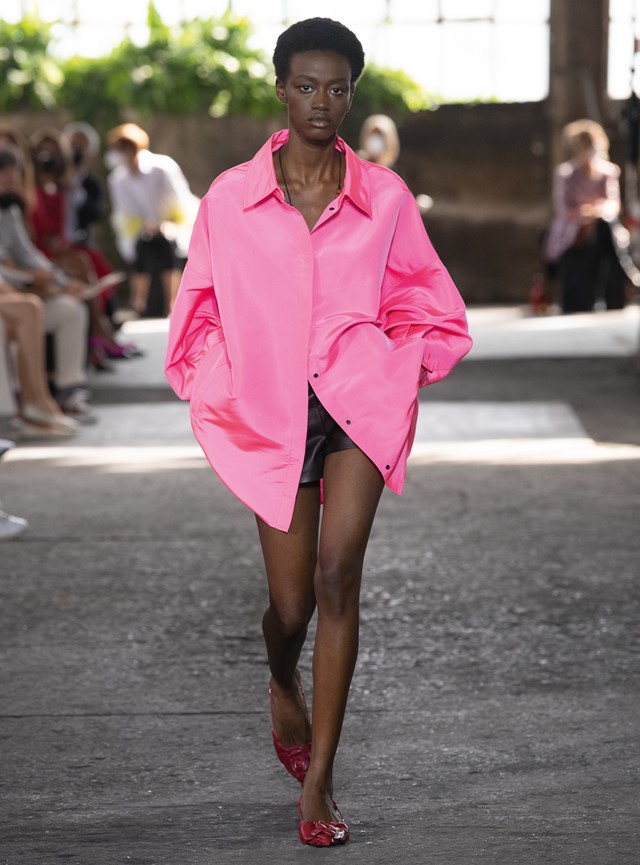 Valentino Spring/Summer 2021, Courtesy of Valentino
Valentino
In September last year, Pierpaolo Piccioli staged his Valentino show in Milan for the first time. The Italian house usually presents collections in Paris, but the Covid-19 pandemic forced a break from tradition as Piccioli chose an industrial foundry in the heart of Milan for Valentino's 'Collezione Milano'. Presented amid a floral set created by Japanese plant artist Satoshi Kawamoto, the Spring/Summer 2021 collection mused on radical romanticism and individuality.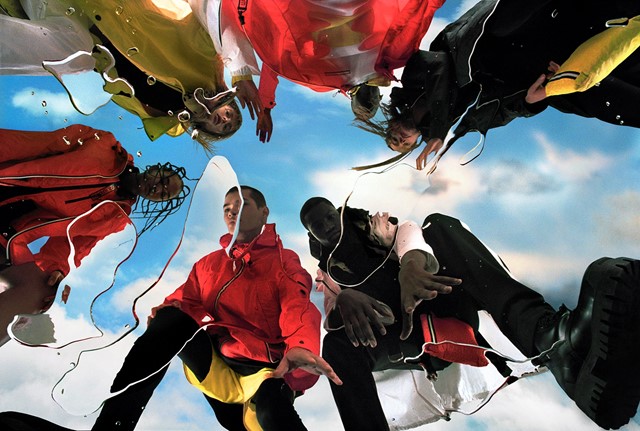 Photography by Hugo Comte, Courtesy of Moose Knuckles
Moose Knuckles
Hugo Comte lenses Moose Knuckles' Spring/Summer 2021 campaign, "one last moment to unwind before the world gets back up to speed" entitled Arise. The campaign – captured in Comte's usual super-saturated aesthetic, and styled by Alex Harrington – highlights the Canadian luxury outerwear brand's new 'Pack Your Moose' line, which comprises a series of foldable rainwear to ensure protection from the elements and unpredictable spring weather.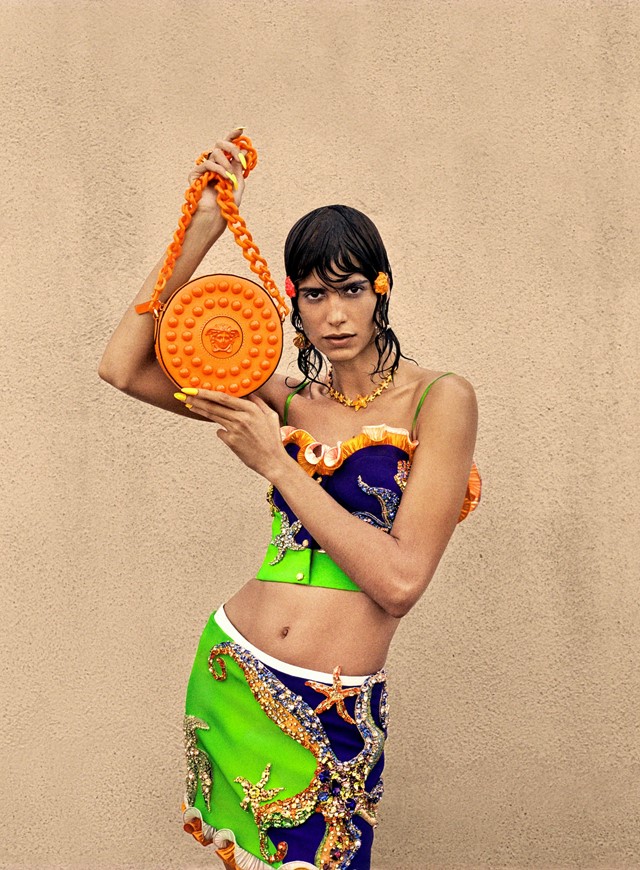 Courtesy of Versace
Versace
The iconic Medusa symbol takes centre stage in Versace's latest line of accessories, named after the mythological woman – the Italian brand's "ultimate muse". First shown as part of Versace's Spring/Summer 2021 collection – live-streamed in September during Milan Fashion Week, the show took place in 'Versacepolis', "a utopian settlement on the seabed ruled by Medusa" – the La Medusa handbag comes in a range of high-octane colours, including a particular shade of 'DV blue', developed by Donatella to evoke the sea, nature, clear skies and freedom.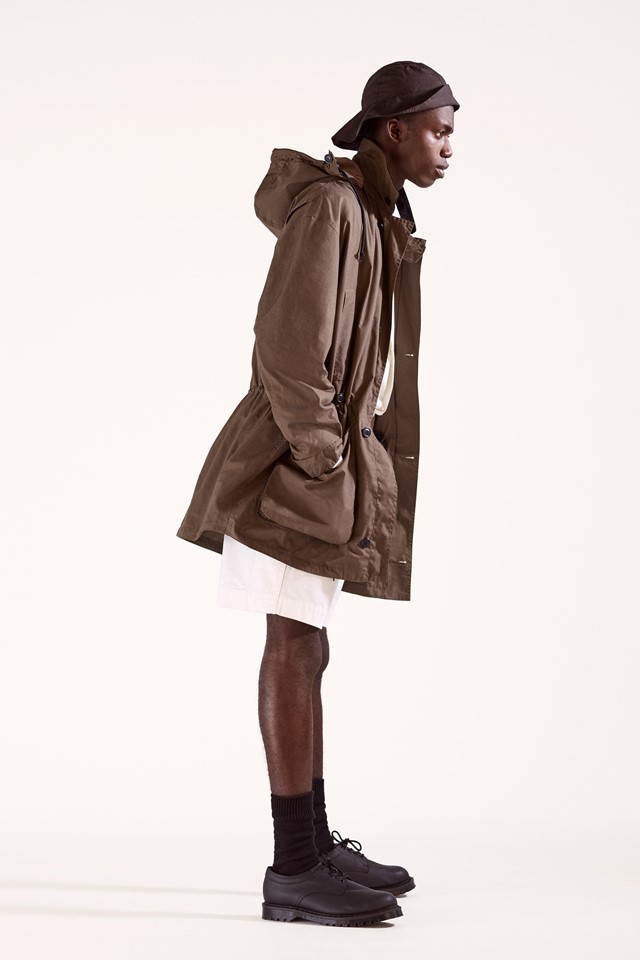 Photography by Mark Kean, Courtesy of Margaret Howell
Margaret Howell x Barbour
Two iconic British brands have once again teamed up to create must-have, spring-ready jackets. The pieces from Margaret Howell's latest collaboration with Barbour combine the former designer's signature quiet elegance with the outerwear brand's practicality: the Endurance Jacket and Endurance Parka – both available in black or khaki – are crafted from lightweight cotton and retain all the weather-proofing elements necessary for a British summer.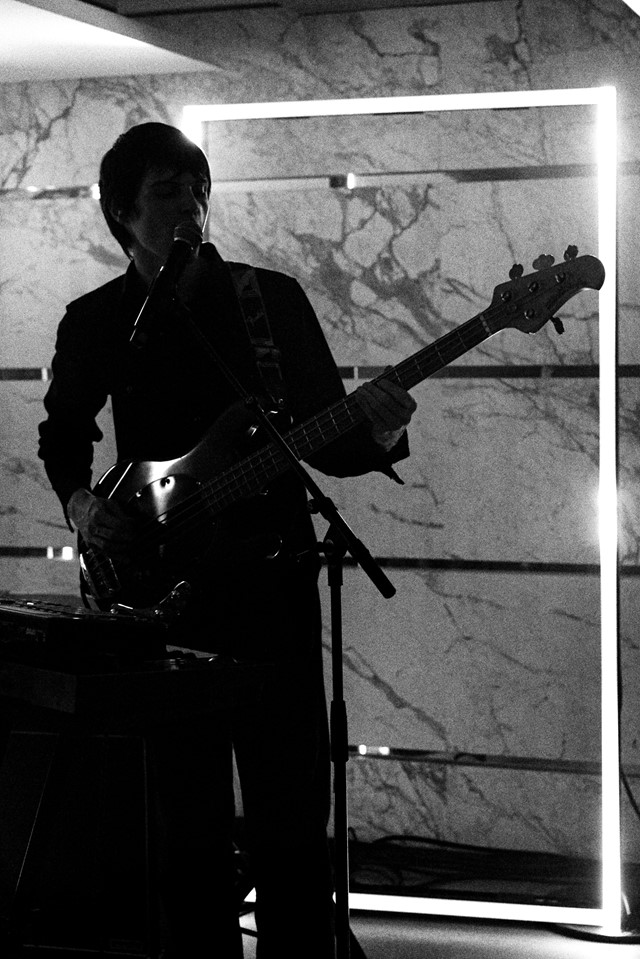 Live Sessions, Courtesy of Saint Laurent
Saint Laurent
At Saint Laurent Rive Droite, the house's Parisian concept store, Anthony Vaccarello has curated a series of 'Live Sessions', where emerging musicians perform tracks live from the store each month. Following an inaugural performance from Franky Gogo last month, this week sees the Parisian group Keep Dancing Inc (KDI) take to the shopfloor with their nostalgic, synth-heavy pop and dance tunes. The must-see show was broadcast across Saint Laurent's social media channels on April 8.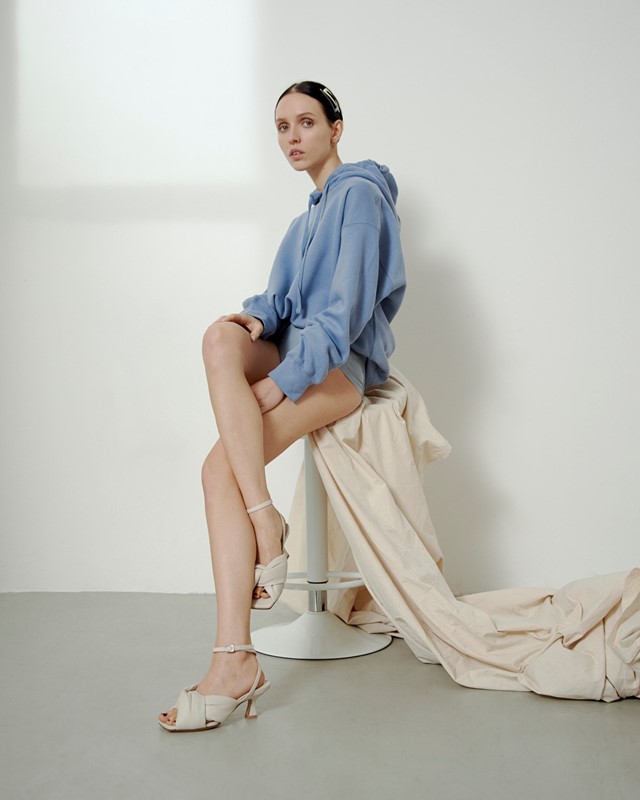 Vic Matié Spring/Summer 2021, Courtesy of Vic Matié
Vic Matié
Vic Matié's latest collection builds on the shapes, silhouettes and materials that the brand is celebrated for. Hand-crafted bags range from padded, woven leather totes to waterproof backpacks; while shoes are also crafted from leather and suede, whether sturdy hiking boots, delicate sandals, chunky wedge heels or simple flats. Developed with longevity in mind, these are covetable pieces that make for timeless wardrobe additions.