Alongside the launch of AnOther Magazine Spring/Summer 2021, 40 Days of Fashion is a new series highlighting stories, campaigns, collections and products from the brands
we love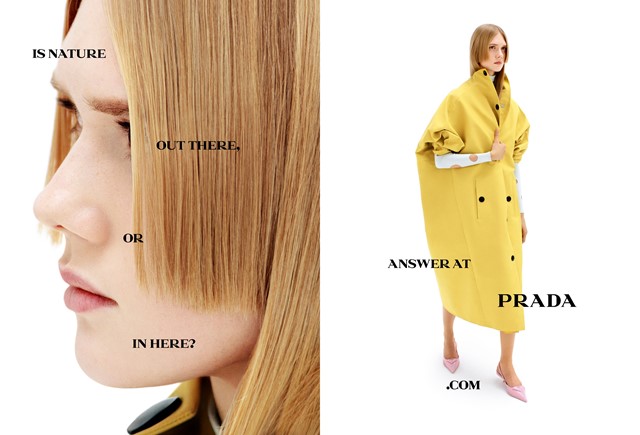 Prada Spring/Summer 2021, Courtesy of Prada
Prada
Prada's Spring/Summer 2021 show in September marked an exciting moment for the storied Italian house: the first collection by Miuccia Prada and Raf Simons as co-creative directors. Amid the collection – which saw the designers explore the idea of uniform, and mine both Prada and Simons signatures – was Cleo, a line of accessories drawn from the Prada archive and described by the house as a "reinvention of heritage". The playful S/S21 Prada campaign poses questions to house fans, and invites answers at Prada.com.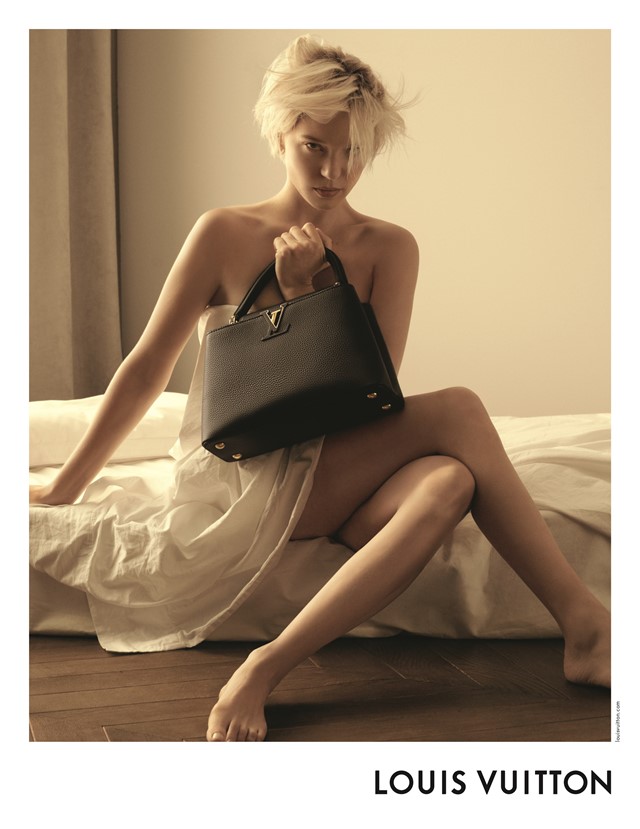 Photography by Steven Meisel, Art Direction by Nicolas Ghesquiére, Courtesy of Louis Vuitton
Louis Vuitton
Louis Vuitton's latest handbag, the Capucines, is named after the Parisian street where the house's founder opened his first namesake store in 1854. "The Capucines represents the essence of French savoir-faire," says actor Léa Seydoux as she stars in the new leather goods campaign, photographed by Steven Meisel and art directed by Nicolas Ghesquière. The Capucines bag, like the accompanying campaign, is pared-back in its elegance: Seydoux's is rendered in luxurious black leather, complete with the LV monogram.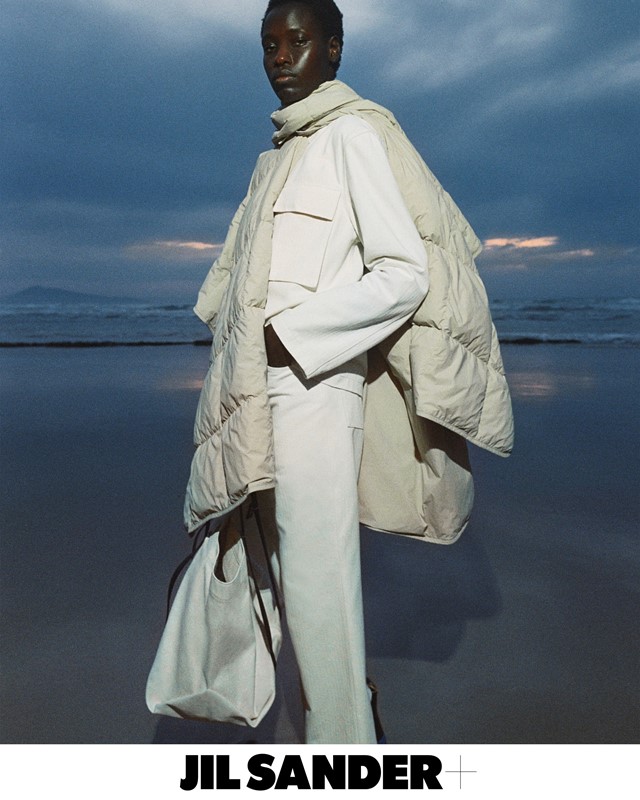 Jil Sander+ Spring/Summer 2021, Photography by Tim Elkaïm
Jil Sander+
For their Jil Sander+ collections, Lucie and Luke Meier look to nature to create pieces made to be worn outside the city. Spring/Summer 2021 sees AnOther contributor Tim Elkaïm photograph the collection on the beach and in the sea in Biarritz, making for a dreamy, sun-drenched series. Practicality is at the heart of the unisex collection: think squashy blankets, sturdy knitwear, swimwear and windbreakers, all built for and inspired by time spent in nature.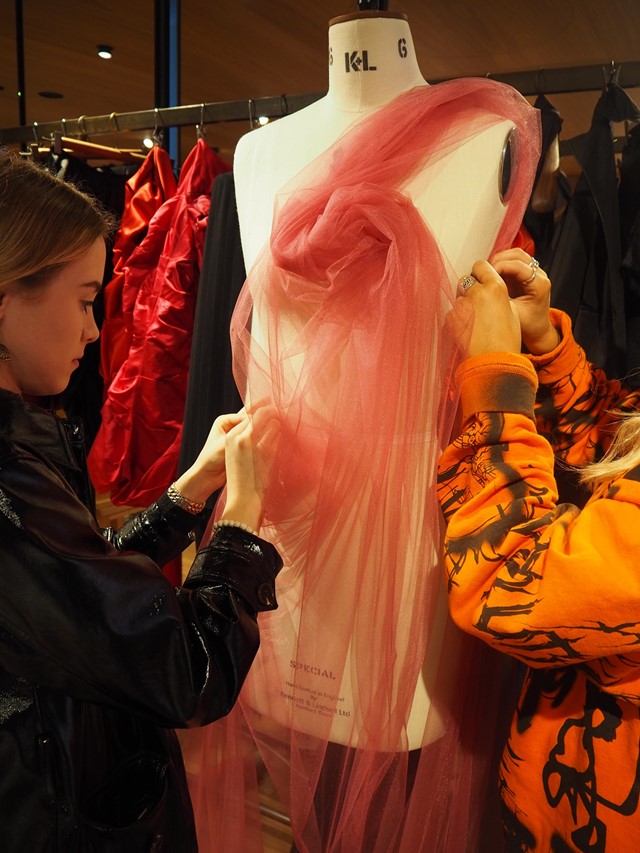 Manchester School Of Art Foundation Workshop at Alexander McQueen's Old Bond Street education space, Courtesy of Alexander McQueen
Alexander McQueen
Two years since it was started in 2019 by creative director Sarah Burton, Alexander McQueen's Fabric Donation scheme – wherein the house offers surplus materials to fashion and textiles students in the UK for free – continues to grow, with plans to deliver more fabric to more schools, from secondary to degree level, in 2021. Beyond supporting the fashion creatives of tomorrow with materials, Alexander McQueen has also hosted workshops and projects on specific skills like draping and pattern-cutting at its London flagship store's dedicated education space.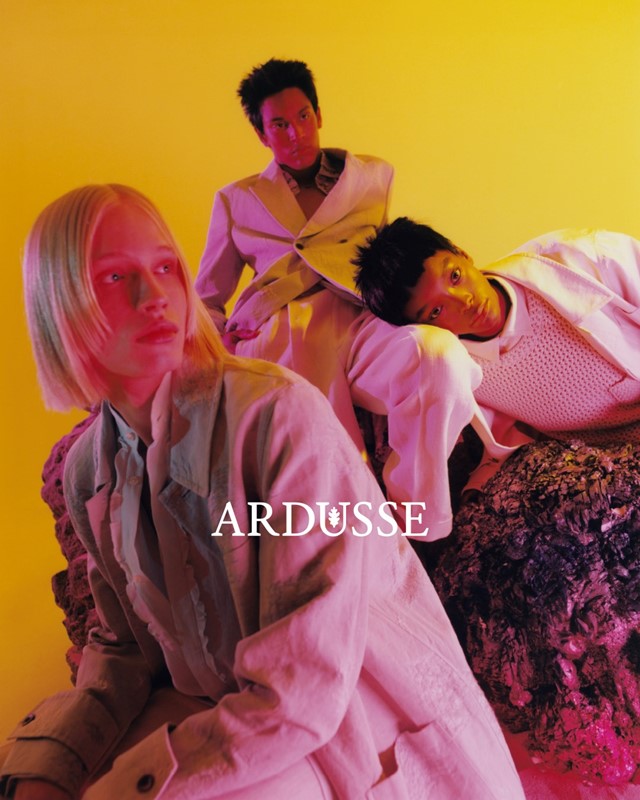 Ardusse Spring/Summer 2021, Photography by Lea Colombo
Ardusse
For emerging label Ardusse's debut collection – the campaign for which is lensed by Lea Colombo, in a typically warm, rich palette – founder Gaetano Colucci reimagined his own utopia, drawing on the Ancient poet Theocritus' depictions of Arcadia. Far-reaching artistic references, from Rococo painters to Cy Twombly, inform Ardusse's "first idyll", a collection full of classic silhouettes complete with romantic details – ruffles, pastel colours and floral patterns – designed for men or women.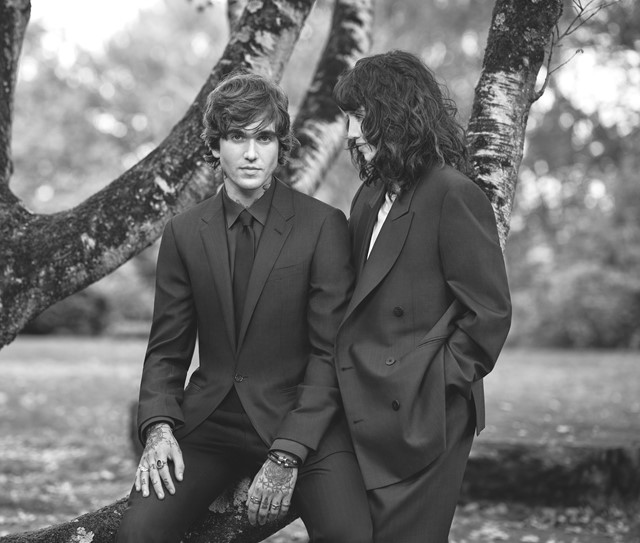 Ermenegildo Zegna Spring/Summer 2021, Photography by Isabelle Adjani
Ermenegildo Zegna
Ermenegildo Zegna looks at modern masculinity with its extended campaign #WhatMakesAMan. For Spring/Summer 2021, the Italian brand's campaign stars ask 'What makes my man?', resulting in an intimate series of images. French screen icon Isabelle Adjani steps behind the camera to capture her son, singer-songwriter Gabriel-Kane Day-Lewis, and the pair share personal reflections. "Sometimes my son sounds like he has an old soul," says Adjani.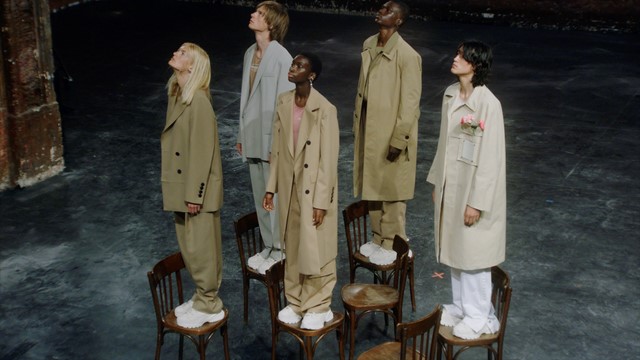 WOOYOUNGMI Spring/Summer 2021, Direction by Casper Sejersen
WOOYOUNGMI
A hopeful message of togetherness is central to WOOYOUNGMI's Spring/Summer 2021 collection film, directed by AnOther contributor Casper Sejersen and filmed in Paris' historic Bouffes du Nord theatre. The South Korean brand's collection and accompanying film is rooted in dance, with a colour palette and floral motifs inspired by legendary choreographer Pina Bausch and pieces designed with movement in mind. "Continuing its genderless approach – a shared and versatile proposal – WOOYOUNGMI applies the soul of dance to a co-ed collection entrenched in the instinctive style of the youth of Seoul," says the brand.