Whether capturing our longing for intimacy or a sense of optimism for the post-pandemic future, the Spring/Summer 2021 campaigns represent a range of different responses to the
cultural mood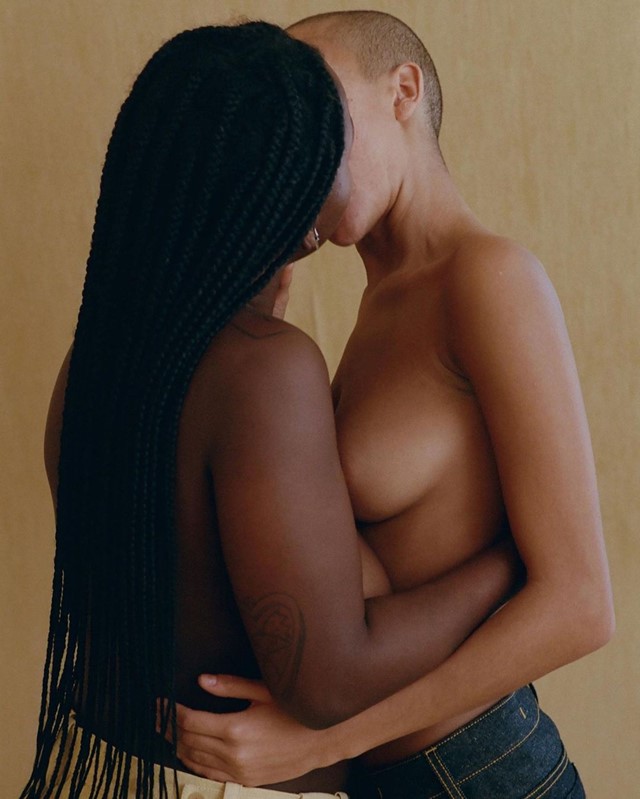 Jacquemus Spring/Summer 2021, Photography by Tom Kneller
Jacquemus
Tapping into our collective thirst for human contact, Jacquemus' steamy Spring/Summer 2021 campaign features a cast of real-life couples kissing passionately in various states of undress. The intimate Tom Kneller-shot images unsurprisingly sparked mild hysteria online, following the one-year anniversary of this new, isolated way of life.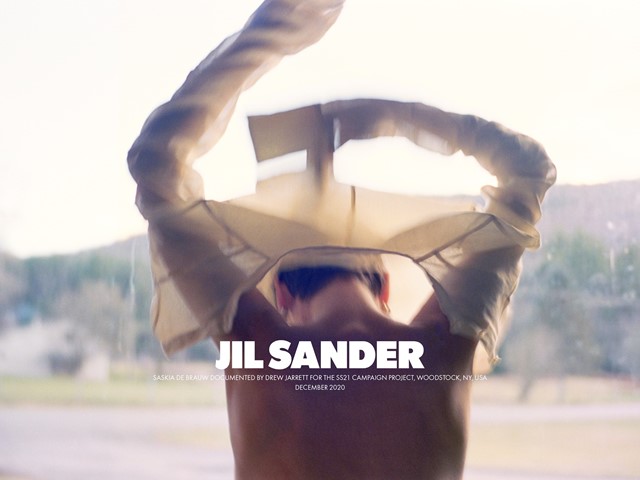 Jil Sander Spring/Summer 2021, Photography by Drew Jarrett
Jil Sander
This month, Jil Sander released the second instalment of its ongoing project exploring the sense of touch. Here, creative directors Lucie and Luke Meier invited leading fashion photographers Bibi Borthwick, Drew Jarrett, Shaniqwa Jarvis, and Nigel Shafran – image-makers they "feel connected to" – to interpret the codes of Jil Sander.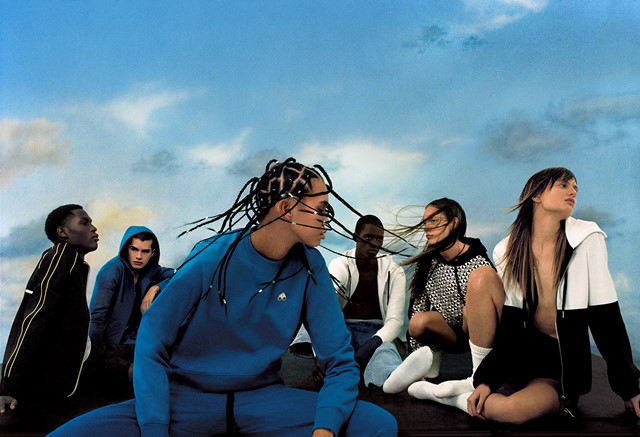 Moose Knuckles Spring/Summer 2021, Photography by Hugo Comte
Moose Knuckles
Canada-based luxury outerwear label Moose Knuckles enlisted Hugo Comte to capture its Spring/Summer 2021 campaign. Shot in the photographer's instantly recognisable style, the Arise campaign signals "a long awaited breath of fresh air after a long, stagnant winter". "We know [our customers have] been through the wringer," says the brand's marketing director Dominique Lagleva. "We went through it too. Our message to them is there's a light at the end of the tunnel."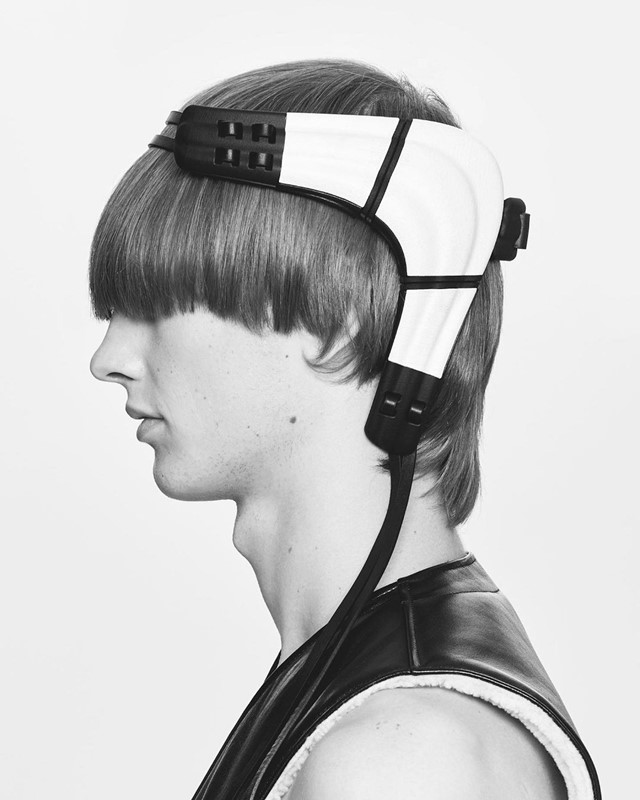 Stefan Cooke Spring/Summer 2021, Photography by Angus Williams
Stefan Cooke
The simplicity of Stefan Cooke and Jake Burt's Spring/Summer 2021 campaign is something like a breath of fresh air. Shared online earlier this week, the campaign consists of a triptych of clean, lean portraits shot by photographer Angus Williams, in which three models sport architectural headpieces created in collaboration with interior and installation design firm Bureau Ribeyron.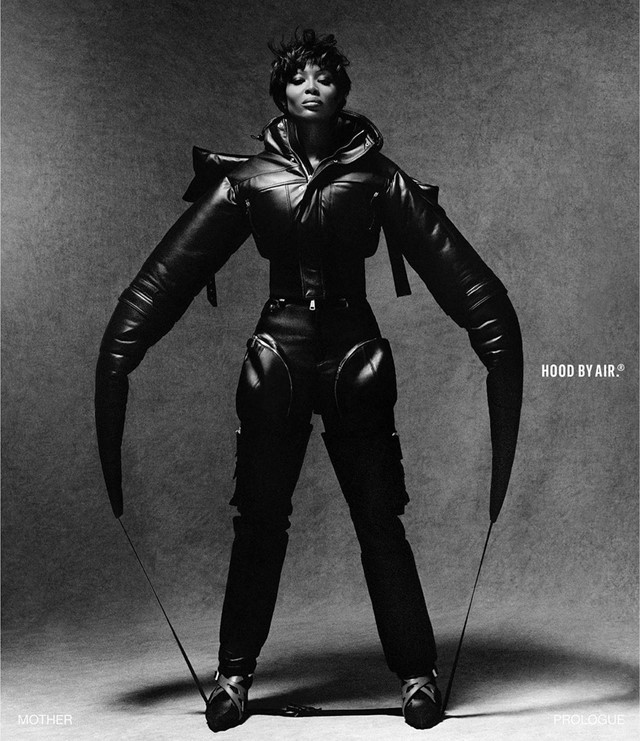 Hood by Air, The Prologue, Photography by Luis Alberto Rodriguez
Hood by Air
Marking the anticipated return of Hood By Air with a bang, Shayne Oliver unveiled a series of powerful black-and-white images starring supermodel and his "ultimate muse" Naomi Campbell earlier this March, which were shot by Luis Alberto Rodriguez. Titled The Prologue, the campaign celebrates "a pre-collection to the brands official return".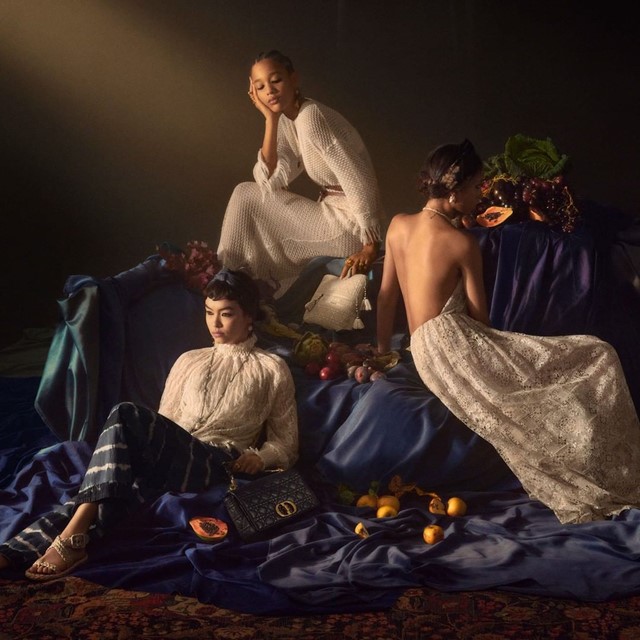 Dior Spring/Summer 2021, Photography by Elina Kechicheva
Dior
Dior's latest womenswear campaign draws inspiration from the rich and romantic paintings of Baroque artist Caravaggio. Showcasing Maria Grazia Chuiri's Spring/Summer 2021 collection – which mined the escapist silhouettes of the house's history, and reimagined them in a "desirable, but more comfortable" modern wardrobe – the Elina Kechicheva-shot images depict a vision of femininity centred around the colours of blue, orange, and red.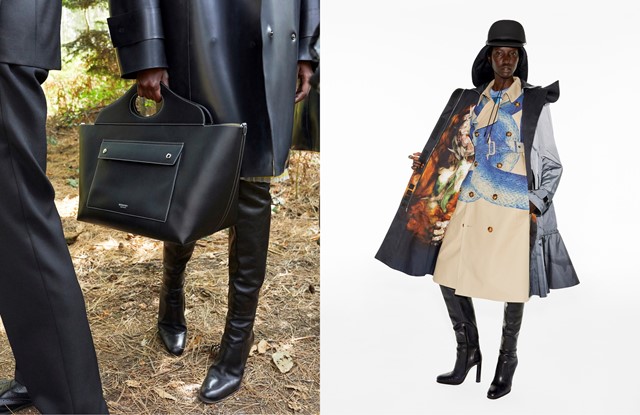 Burberry Spring/Summer 2021, photography by Juergen Teller
Burberry
Riccardo Tisci's Spring/Summer 2021 campaign for Burberry represents an extension of his September show, which played on the tension between indoor and outdoor spaces, fashion and nature. Shot by Juergen Teller in the photographer's idiosyncratic, ad-hoc style, the campaign juxtaposes stark studio-shot images with organic visuals created in the great outdoors.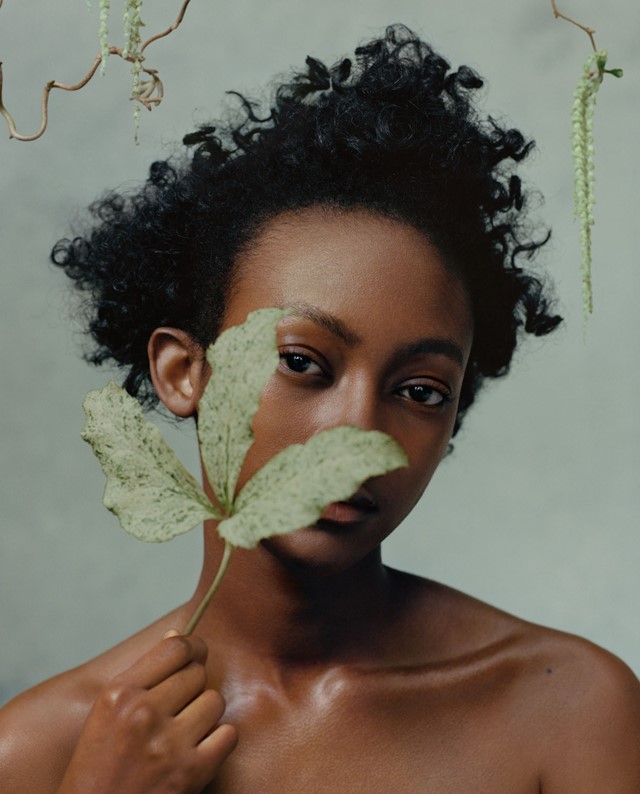 Loewe Perfumes, Photography by Tyler Mitchell
Loewe Perfumes
Loewe Perfume's streamlined new look – a range of 12, uniform bottles available in a 'rainbow' of colours – is celebrated with a bright and fresh campaign photographed by multi-season collaborator of the brand, Tyler Mitchell. According to Loewe, the campaign aims to capture the new line's "prismatic idea of personality, fluidity, and optimism".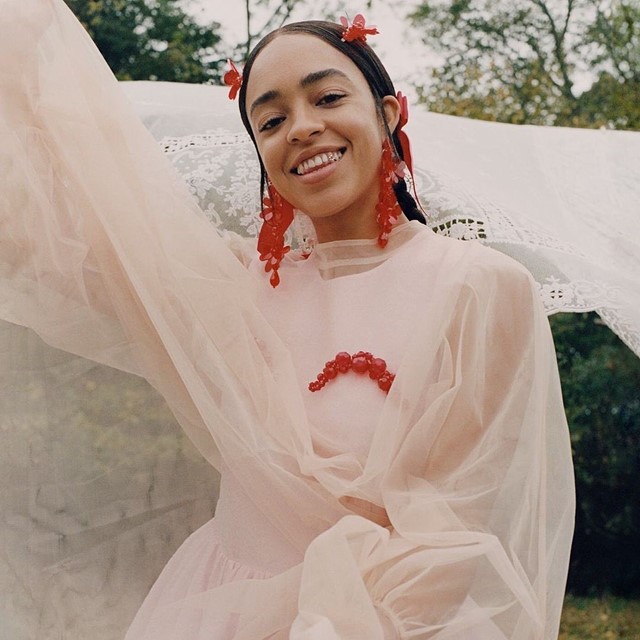 Simone Rocha x H&M, Photography by Tyler Mitchell
Simone Rocha x H&M
The campaign for Simone Rocha's anticipated H&M release was also shot by Mitchell, who captured the affordable collection in his typically warm and joyful style. Shot in a sun-soaked natural idyll, the campaign stars a host of Rocha's friends and muses – including Kelsey Lu, Daisy Edgar Jones, Michael Ward, Faye Wei Wei, and Adwoa and Kesewa Aboah.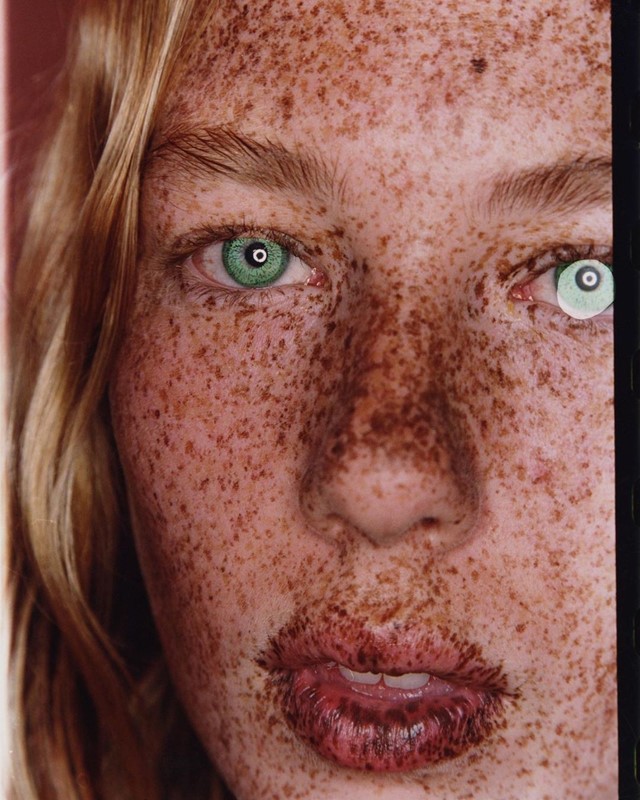 Charlotte Knowles Spring/Summer 2021, Photography by Harley Weir
Charlotte Knowles
Last year, as part of a mostly-digital fashion week in London, design duo Charlotte Knowles and Alexandre Arsenault unveiled their 1970s 'flower power'-inspired Spring/Summer 2021 collection with a frenetic short film by Harley Weir, titled PETALS. Capturing the same urgent and youthful spirit of the film, the pair's latest campaign – also lensed by Weir – showcases the collection's sensual, earthy designs in a series of arresting portraits.