We round up the best campaigns of the Spring/Summer 2021 season, from sun-drenched vistas to elegant indoor living, and one
"underwater fantasy"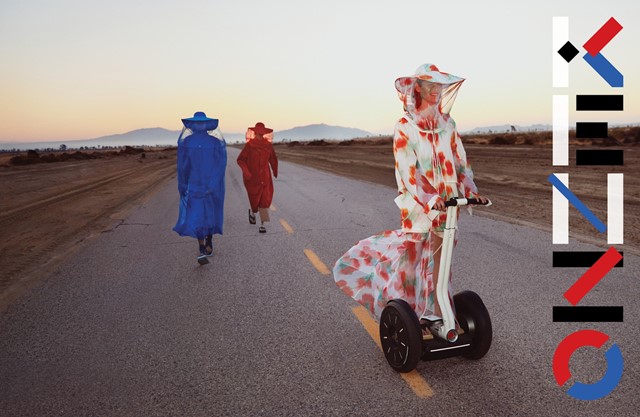 Photography by Glen Luchford, Styling by Jane How, Courtesy of Kenzo
Kenzo Spring/Summer 2021
At a time when international travel feels like nothing but a distant memory, Felipe Oliveira Baptista's second campaign at the helm of Kenzo offers a welcome escape for Spring/Summer 2021. The visuals imagine a round the world trip, from Los Angeles to Marrakech, recreating images from Glen Luchford's iconic archive along the way.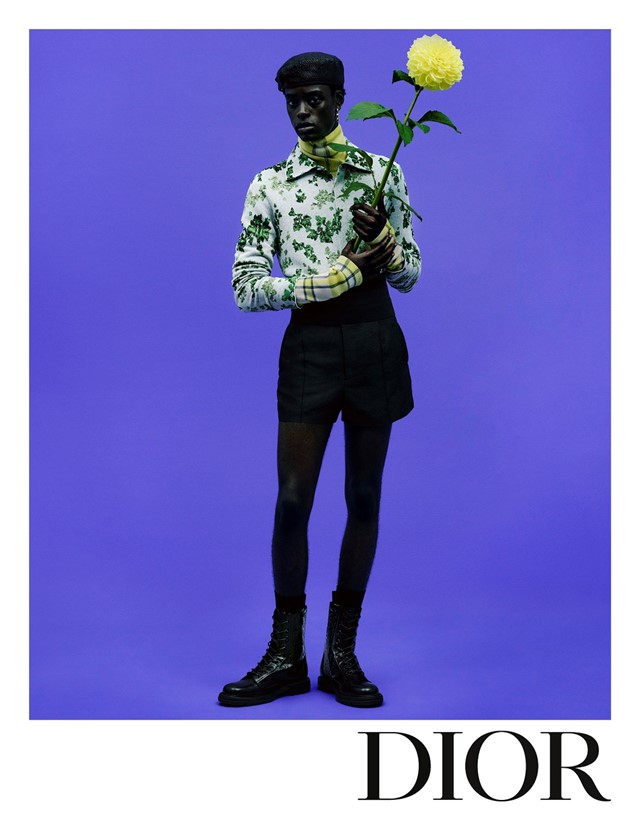 Photography by Rafael Pavarotti, Courtesy of Dior
Dior Men's Spring/Summer 2021
Dazzling backdrops and painterly flowers punctuate Dior's beautiful new menswear campaign, which is photographed by AnOther contributor Rafael Pavarotti. The campaign is a vibrant tribute to the work of Ghanian painter Amoako Boafo, who collaborated on Kim Jones' joyful Spring/Summer 2021 collection – described by the designer as "a portrait of an artist who I greatly admire".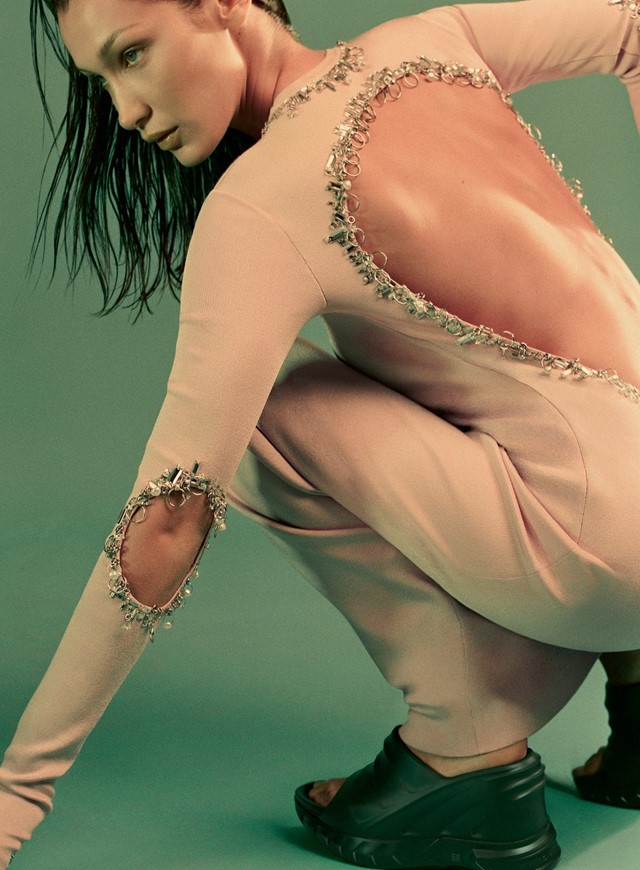 Photography by Heji Shin, Courtesy of Givenchy
Givenchy Spring/Summer 2021
Matthew Williams enlisted German-Korean photographer Heji Shin to shoot his debut campaign as creative director of Givenchy. A series of portraits of Williams' "tight-knit community" – which includes Kendall Jenner, Bella Hadid, Playboi Carti, Anok Yai, and Liam Powers – the campaign is testament to the designer's ethos "of infusing clothes with your own personality, not being worn by them."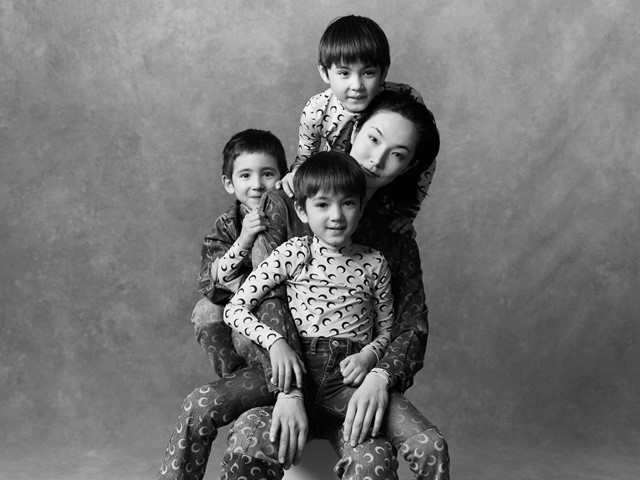 Photography by Sacha Barbin and Ryan Doubiago, Courtesy of Marine Serre
Marine Serre Spring/Summer 2021
Marine Serre's suspenseful but tender new campaign takes the form of a short film entitled Amor Fati, which sees two chameleonic figures transition through different imagined worlds. Shot by directors Sacha Barbin and Ryan Doubiago, and with a score by the composer Pierre Rousseau, the film is described as "an invitation to actively embrace all of life's pleasures and adversities without judgement".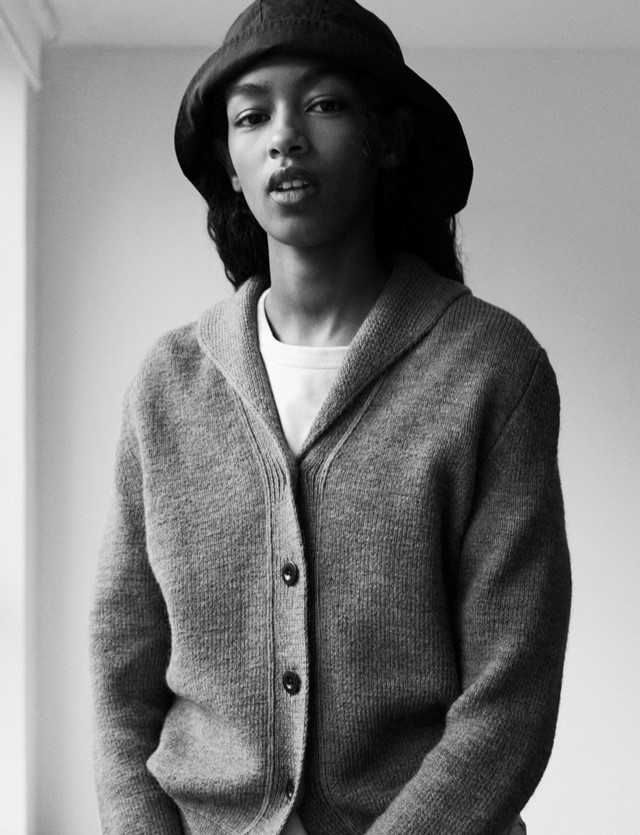 Photography by Theo Sion, Courtesy of Margaret Howell
MHL. Spring/Summer 2021
MHL.'s beautifully pared-back Spring/Summer 2021 campaign was shot by photographer Theo Sion and styled by Alice Goddard. Starring seven street-cast models, the campaign's calm black-and-white images were captured at home at Margaret Howell HQ in Wigmore Street, London.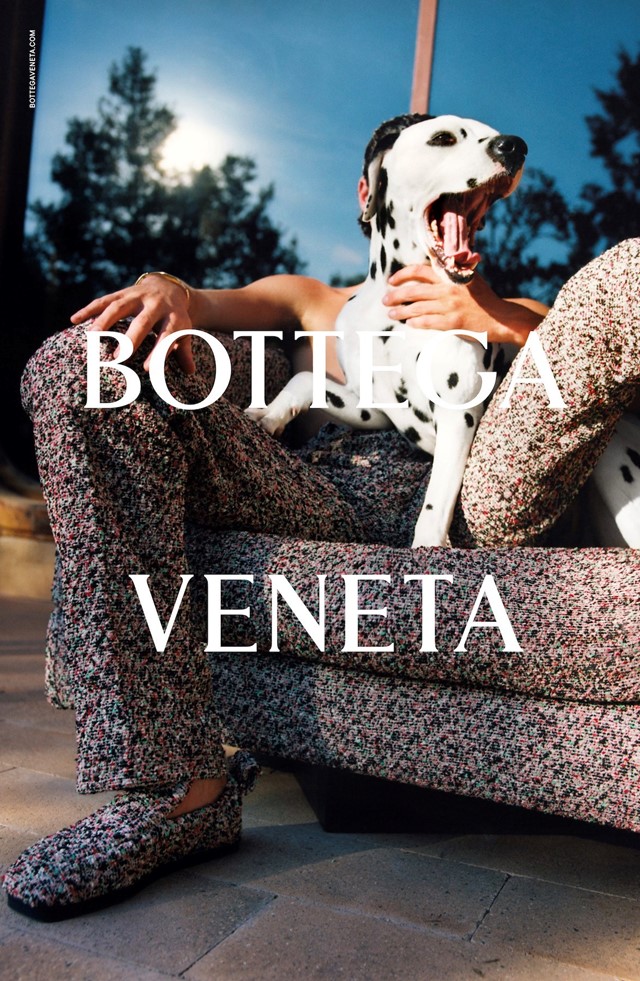 Photography by Tyrone Lebon, Courtesy of Bottega Veneta
Bottega Veneta Spring/Summer 2021
For his Spring/Summer 2021 campaign, Daniel Lee swaps sun-soaked yacht journeys and surreal floating Lamborghinis in the desert for the quieter realities of pandemic living. Lensed by the Italian label's current go-to photographer Tyrone Lebon, the campaign imagines simple, homey scenes – albeit in a distinctly elegant Bottega Veneta fashion – and stars German artist Rosemarie Trockel and British actress Sheila Atim.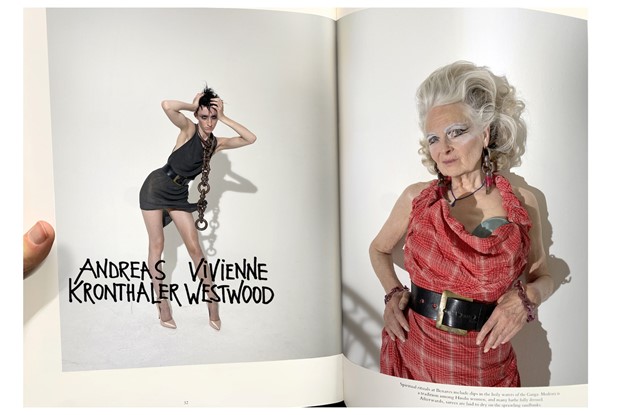 Photography by Vivienne Westwood and Andreas Kronthaler, Courtesy of Vivienne Westwood
Vivienne Westwood Spring/Summer 2021
Vivienne Westwood's Russian doll of a campaign features a series of images of someone thumbing through a book, the contents of which are images from the brand's digital presentation. Photographed, styled, art directed, and starring Vivienne Westwood and Andreas Kronthaler, the playful campaign also features model Vita Leandra and perennial Westwood muse Sara Stockbridge.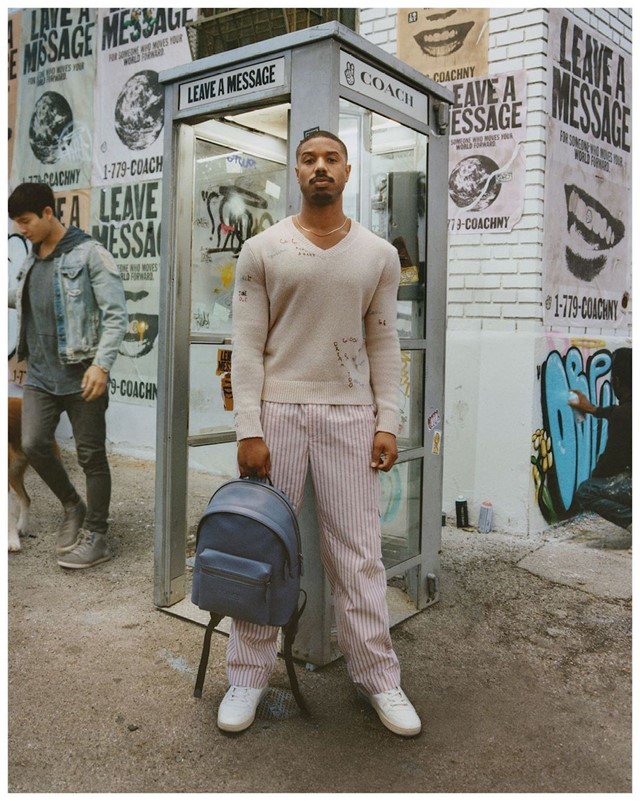 Photography by Renell Medrano, Courtesy of Coach
Coach Spring/Summer 2021
Shot by Renell Medrano and styled by Olivier Rizzo, the star-studded 'Coach it Forward' campaign sees Jennifer Lopez, Michael B Jordan, Jeremy Lin, Yang Zi and Kōki take to the streets of New York. "Focusing on the power of positivity and collective action", the campaign invites fans of the brand to leave a kind message for those they love, a selection of which will be shared on Coach's social channels.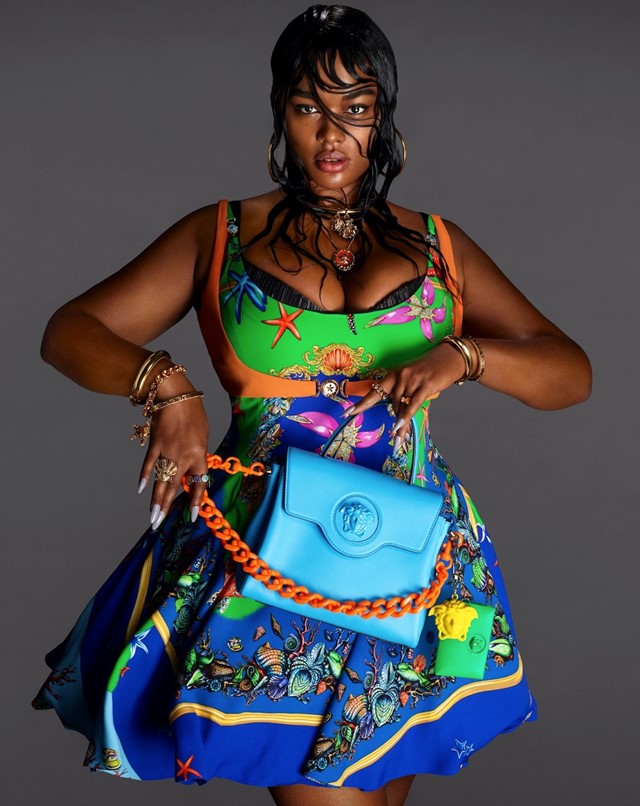 Photography by Mert Alas and Marcus Piggott, Courtesy of Versace
Versace Spring/Summer 2021
Described by Versace as an "underwater fantasy," the label's latest campaign is lensed by Mert and Marcus, and sees Precious Lee, Hailey Bieber and Kendall Jenner pose with wet slick hair. "With these images I wanted to portray the modern Medusa," says Donatella Versace. "Or better, to highlight how her many faces can be drastically different from one another and every woman can actually be Medusa."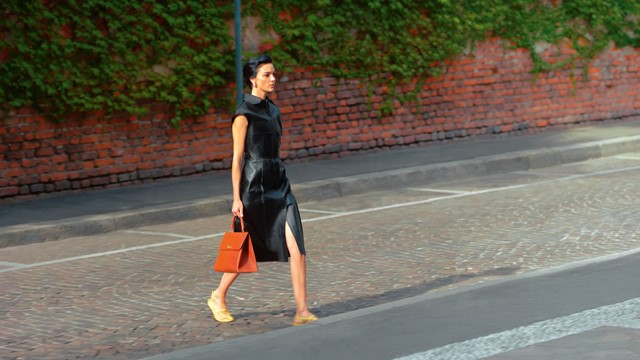 Photography by Luca Guadagnino, Courtesy of Salvatore Ferragamo
Salvatore Ferragamo Spring/Summer 2021
"Suspense, intrigue, and beauty in Milan," are the words used to describe Ferragamo's sun-drenched new campaign, which comprises a series of cinematic short videos and panoramic stills, created in collaboration with Call Me By Your Name director Luca Guadagnino.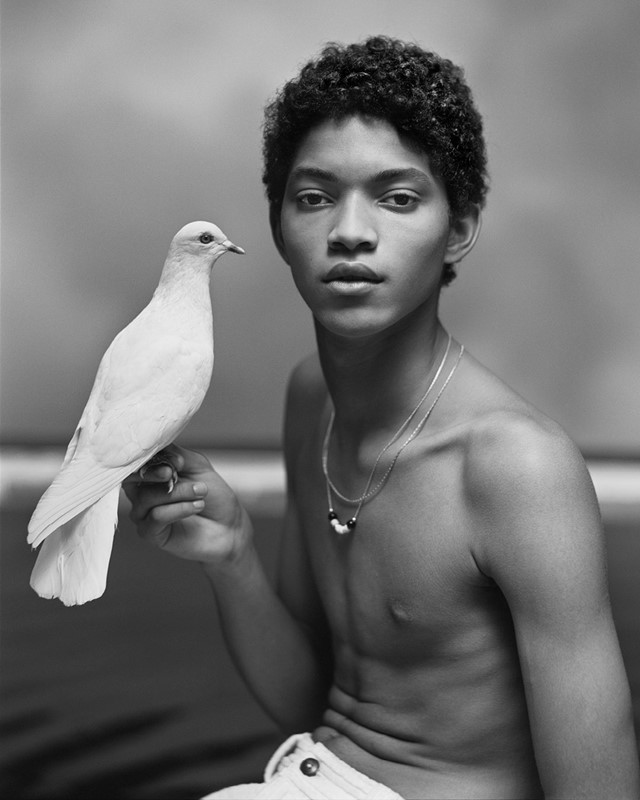 Photography by Michael Bailey-Gates
AMI Spring/Summer 2021
AMI's beautiful Spring/Summer 2021 campaign stars the French brand's "chosen family" – people who have worked with the label over the last seasons. Photographed by American photographer Michael Bailey-Gates, who took inspiration from the imagery of Richard Avedon and Irving Penn, the resulting visuals mirror the catwalk show which, staged last October, took place on the banks of the Seine.